Our main auditorium is the perfect venue to host wedding ceremonies, receptions, corporate events, product launches, exhibitions, cultural programs and more. With centralized air- conditioning and picturesque well-lit interiors, this hall is certain to make your event a memorable one.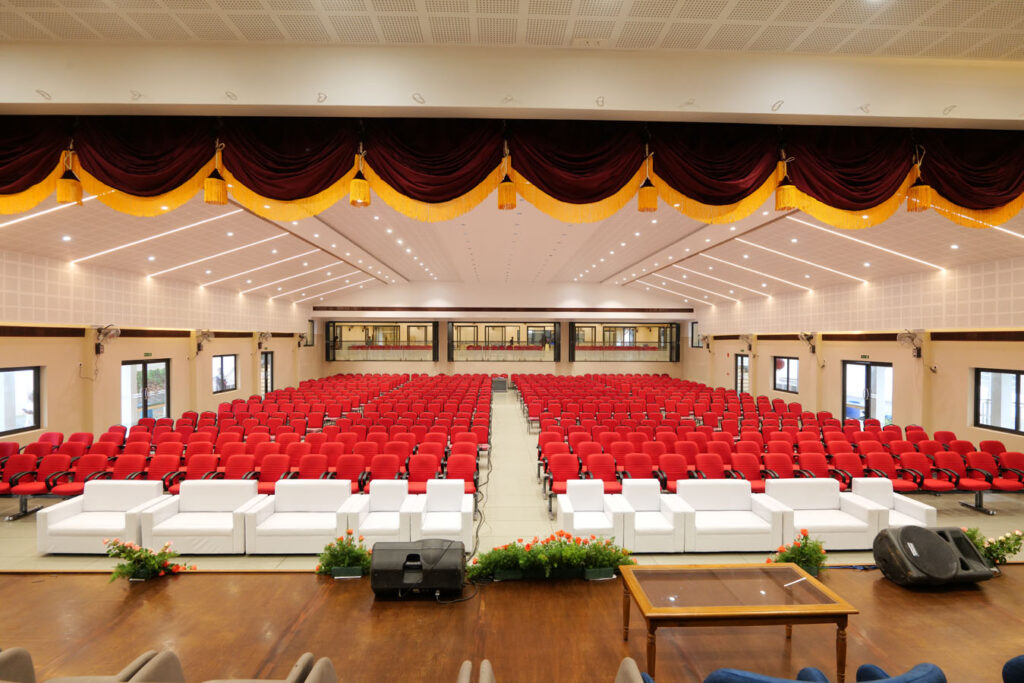 Spacious Extra Wide Stage
Luxmore features one of the most spacious and wide auditorium stages in Calicut. Our beautiful and spaciously constructed stage provides a perfect platform for your events to stand out.
An ideal venue for smaller wedding functions, exhibitions and small business meetings & conferences. This hall is separated from the main auditorium using a transparent retractable glass partitioning, that can be folded completely to combine both halls for larger events and obtain a seamless stage view.
Our centrally air conditioned banquet dining hall that can accommodate up to 500 people at a time is the perfect spot to treat your guests to your favorite delicacies.
Serve your most important guests at our deluxe Imperial Dining room, away from the buzz of the common dining hall. Charm your VIPs with a special menu and serene ambience.